Eclipse Shutters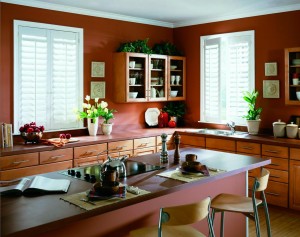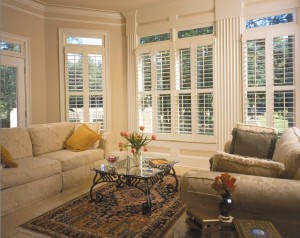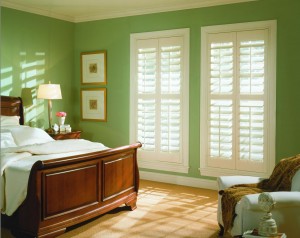 ELITE ECLIPSE SHUTTER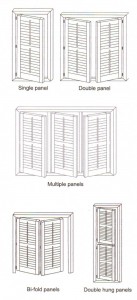 Light weight, Classic, Durable
Eclipse® Shutter delivers the look of wood, with a lifetime of outstanding performance. Every louver looks and feels like 100% wood, however, a moisture-resistant, durable PVC top coat seals the composite wood core for unprecedented strength. The coating is UV resistant and will not fade, peel, or chip over time.
Eclipse Shutters, with their ultra light-weight and classic wood shutter styling, are made of a patented blend of 100% hardwood and durable thermal polymers.
The louvers will not warp. The frames will remain square and true.
These qualities make Eclipse Shutters suitable for both kitchens and bathrooms where other window treatments may falter due to the rigours of the environment.
They resist temperature fluctuations, extreme humidity, and intense ultraviolet light with the help of a unique and durable long-lasting finish.
Available in 2 ½" & 3 ½" louver size and 3 neutral colours: White, Antique White or Cream.
SOM POLYSATIN SHUTTERS
The sleek, classic elegance of Shade-O-Matic's Polysatin shutters can turn a window into a stunning focal point in any room. With a variety of leading design options, colours, louver sizes, and frame styles to choose from, the versatility of Polysatin shutters ensure they will suit any décor. Made from the highest quality outdoor grade polysatin compounds in the marketplace today. Polysatin shutters are water resistant and will not warp from moisture, crack from heat or discolour from sunlight. They offer the perfect combination of durability, functionality and practicality.
Two types of Polysatin Shutters are available:
Tropics® Shutters:
Unique, patented gear design system eliminates tilt-bar.
Manipulate an entire panel smoothly and effortlessly with the touch of a finger.
Seaview® Shutters:
Traditional tilt-bar system with the tilt-bar attached to the louvers.
Variety of tilt-bar options: front centre, front hinge and rear hinge.
KEY FEATURES
Industry-leading technology creates the DuraLux® Finish and gives Polysatin shutters a smooth, matte finish.
Solid colour is impregnated throughout the shutter, therefore, no painting or staining is required. Scratches and dents cannot affect the finish or colour.
Made with outdoor grade polysatin compound to ensure UV rays do not discolour the shutters.
Water resistant – makes Polysatin shutters a great option for bathrooms, solariums, Jacuzzis, or kitchens.
Aluminum reinforcement throughout major stress points adds strength to shutters.
Choose from four classic, neutral colours:
5136 Snow White
5137 White
5140 Vanilla
5151 Silk
Available in 2 ½", 3 ½" and 4 ½" size louvers.
Unique louver design – our engineered shape allows for maximum view when louvers are open and have an optimum R-value when closed. Acoustical properties also provide noticeable noise reduction.
Colour SamplesOrder FormCleaning Instructions
Color Samples: Eclipse Shutters (Elite Wood Composite, SOM Polysatin)

a – Snow White

b – White

c – Vanilla

d – Silk

a – White

b - Antique White

c – Cream