Roller Shades & Roller Blinds
Elite Roller Shades are available in a wide range of trendsetting fabrics, colours & patterns that provide a functional yet highly decorative means of controlling light, heat & privacy. They are the greatest Roller Shades Canada has ever seen!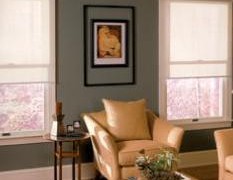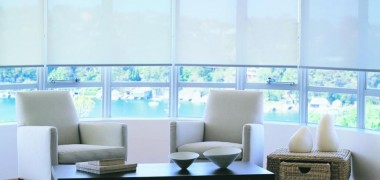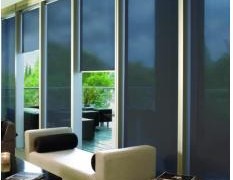 Our Elite Roller Shades fabrics includes the latest additions to the Light Filtering and Blackout collection, rich in colours and design.
Many of our Elite Roller Shades fabrics have been accredited with environmentally friendly certifications from 3rd party independent organizations including Greenguard, Oko-Tex Standard 100 and Microban. We believe in responsibility to provide our customers with a choice of safe and high quality fabrics with no harmful chemicals, odours or compounds that could be hazardous to one's health. Together with Elite Window Fashions we wish to provide you with peace of mind and to ensure a safe home and office environment.
Elite Window Fashions is a proud member of Canada Green Building Council.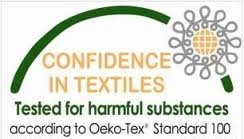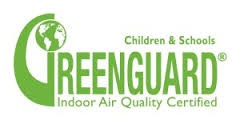 Colour SamplesOrder FormCleaning Instructions
Colour Samples: Roller Shades

Duplex Vinyl Black BL

Duplex Vinyl Burgundy BL

Duplex Vinyl Grey BL

Duplex Vinyl Hunter Green BL

Duplex Vinyl Navy BL

E M Screen Twilight

Galaxy Bronze BL

Galaxy Champage BL

Galaxy Pearl BL

Galaxy Pewter BL

Galaxy Silver BL

Galaxy Topaz BL

Imagine

Juneau

Maui

Sheerweave 7100

Tranquility

Vinyl Boucle White BL

Vinyl Matt Beige BL

Vinyl Matt Fawn BL

Vinyl Matt White BL

Vinyl Moire White BL

Twill Natural

Twill Forest

Twill Fig

Twill Bark

Timberland Wheat

Timberland Silverwood

Timberland Driftwood

Timberland Doeskin

Timberland Cedar

Timberland Brush

Timberland Aztec

Timberland Auburn

Timberland Ash

Sheerweave 5000 Wicker Mushroom

Sheerweave 5000 Twead Oatmeal

Sheerweave 5000 Twead Buckeye

Sheerweave 5000 Thatch Wheatgrass

Sheerweave 5000 Rattan Umber

Sheerweave 5000 Moire Mocha

Sheerweave 5000 Marblesand

Sheerweave 5000 Bark Tiger Oak

Sheerweave 5000 Bamboo Wheat

Shearweave 5000 Linen Topaz

Shearweave 5000 Linen Fig

Shearweave 5000 Linen Cream

Shearweave 5000 Linen Cranberry

Shearweave 5000 Linen Cinnamon

Shearweave 5000 Linen Burlap

Seaside Stone

Seaside Shell

Seaside Sand

Seaside Night

Seaside Mist

Seaside Earth

Seaside Beach

Santiago Vanilla

Santiago Truffle

Santiago Silver

Santiago Ginger

Linseed White

Linseed Wheat

Linseed Natural

Linseed Harvest

Harvest Parchment

Harvest Licorice

Harvest Ginger

Harvest Coffee Bean

Harvest Cloud

Flaxseed

EmDeco Tumbleweed

EmDeco River Rock

EmDeco Parchment

EmDeco Naturelle

EmDeco Hazelnut

EmDeco Harvest

EmDeco Flagstone

Embroidery

Cocoa Tree Latte

Cocoa Tree Espresso

Cocoa Tree Chocolate

Cocoa Tree Caramel

Cocoa Tree Cappuccino

Cattail Shadow

Cattail Charcoal

Cattail Black

Caste Rock White

Caste Rock Steel

Caste Rock Espresso

Caste Rock Cream

Caste Rock Coco

Caste Rock Burgundy

Caste Rock Black

Cambridge Steel Grey

Cambridge Russett

Cambridge Natural

Cambridge Dessert

Cambridge Bisque

Cambridge Bark

Cambridge Antique

Andes

Ambiance